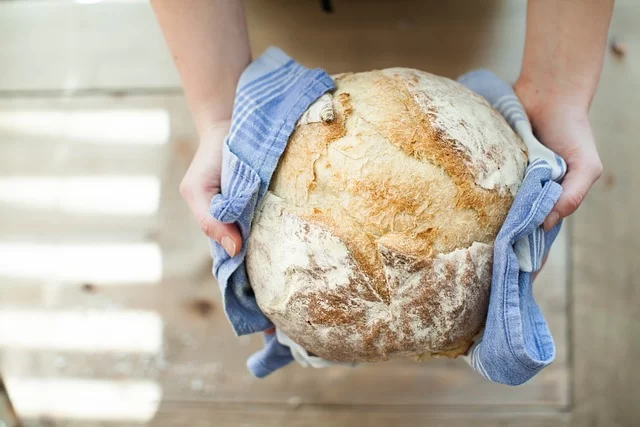 Bread is one of the simplest and most satisfying things to make at home, and with a little bit of practice, you can create delicious loaves that will rival anything you can buy in a bakery. In this post, we'll share a simple bread recipe that's perfect for beginners, with easy-to-follow instructions and tips to help you achieve the perfect loaf.
Ingredients:
500g strong white flour
2 tsp salt
2 tsp sugar
2 tsp instant yeast
300ml warm water
1 tbsp olive oil
Instructions:
In a large bowl, mix together the flour, salt, sugar, and yeast. Make a well in the centre and pour in the warm water and olive oil.
Mix the ingredients together until you have a sticky dough.
Turn the dough out onto a floured surface and knead for 10-15 minutes until the dough is smooth and elastic.
Place the dough back in the bowl, cover with a tea towel, and leave in a warm place to rise for around an hour, or until the dough has doubled in size.
Preheat the oven to 220°C/200°C fan/gas mark 7. Place a tray of water on the bottom shelf of the oven to create steam.
Turn the risen dough out onto a baking sheet and shape into a loaf. Cover with a tea towel and leave to rise again for 30 minutes.
Slash the top of the loaf with a sharp knife and place in the oven for 25-30 minutes, or until the loaf is golden brown and sounds hollow when tapped on the bottom.
Remove from the oven and leave to cool on a wire rack.
Tips:
Make sure your water is warm, but not too hot - around 40-45°C is perfect.
Knead the dough until it's smooth and elastic - this will help develop the gluten in the flour and give your bread a better texture.
Use a baking sheet or a baking stone to bake your bread - this will help create a crisp crust.
If you don't have a tray to create steam, you can also place a dish of water in the oven to create moisture.
In conclusion, this simple bread recipe is a great way to start baking your own delicious bread at home. Once you've mastered this recipe, you can experiment with different types of flour and flavours to create your own unique loaves. So why not give it a try and see how easy and satisfying homemade bread can be?