Looking for a good book to read?
Here are this weeks best selling books on Amazon UK.​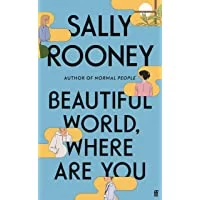 #1 is: Beautiful World, Where Are You: from the internationally bestselling author of Normal People
Click here to buy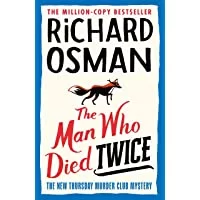 #2 is: The Man Who Died Twice (The Thursday Murder Club Book 2) (The Thursday Murder Club, 2)
THE SECOND NOVEL IN THE RECORD-BREAKING, MILLION-COPY BESTSELLING THURSDAY MURDER CLUB SERIES BY RICHARD OSMAN
Click here to buy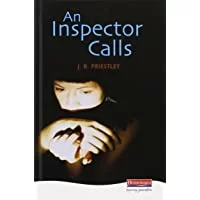 #3 is: An Inspector Calls (Heinemann Plays For 14-16+)
Arthur Birling, a prosperous manufacturer, is holding a family dinner party to celebrate his daughter's engagement. Into this cosy scene intrudes the harsh figure of a police inspector investigating the suicide of a young working-class woman. Under interrogation, every member of the family turns out to have a shameful secret which links them with her death.
Click here to buy
#4 is: And Away... by Bob Mortimer
Bob Mortimer's life was trundling along happily until suddenly in 2015 he was diagnosed with a heart condition that required immediate surgery and forced him to cancel an upcoming tour. The episode unnerved him, but forced him to reflect on his life so far. This is the framework for his hilarious and moving memoir, And Away
Click here to buy
#5 is: Sambal Shiok: The Malaysian Cookbook
Sambal Shiok is a brilliant collection of over 90 accessible recipes that were handed down from Mandy Yin's mother as well as those that she has developed for her critically acclaimed, award-winning London restaurant. The recipes – such as her signature curry laksa, Penang assam laksa, Malaysian fried chicken, prawn fritters, spiral curry puffs, flaky roti canai, beef rendang, KL golden fragrant clams, sambal mapo tofu, and the perfect steamed rice – can be made for a weekday family meal, a dinner party or celebration.
Click here to buy
Click here to view all of this weeks top books on Amazon UK by category
Please note that as an Amazon.co.uk Associate we may earn from qualifying purchases. This policy helps support the operation of this website and keeps access to our content free to the public.
Last edited: